Vital Nutrients - Ultra Pure Cod Liver Oil 1025 (Pharmaceutical Grade) - 100% Pure Norwegian Cod Liver Oil - 200 ml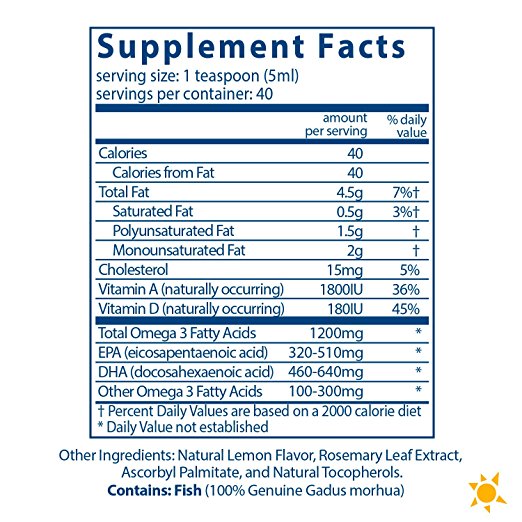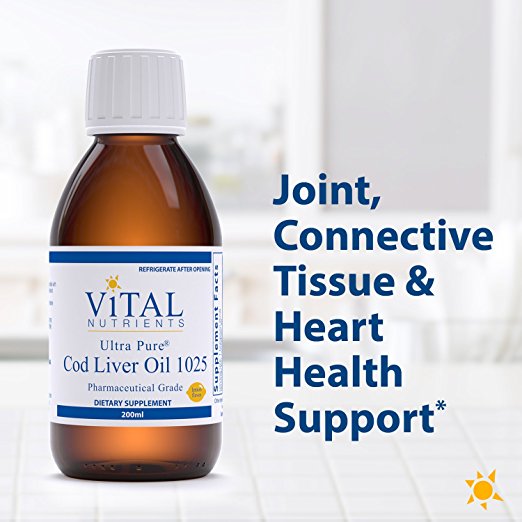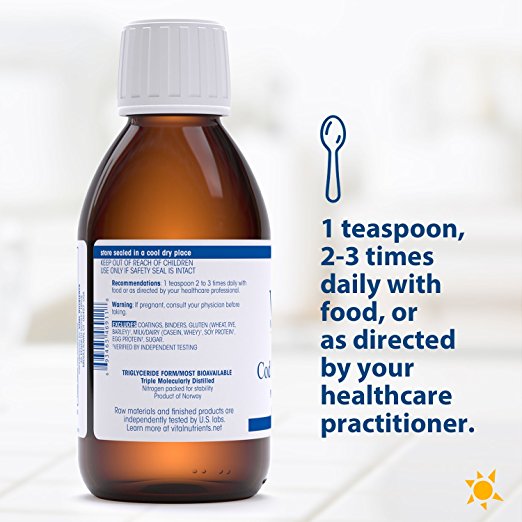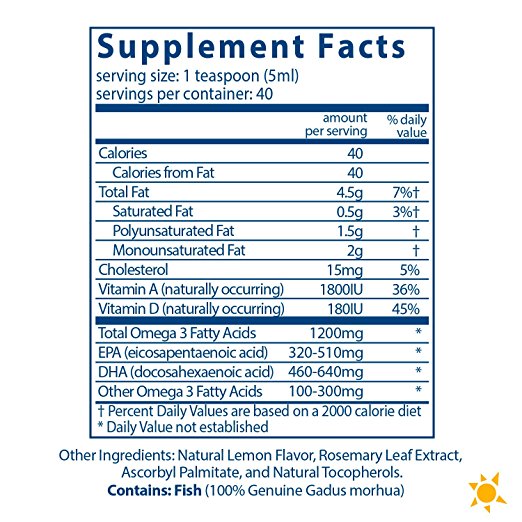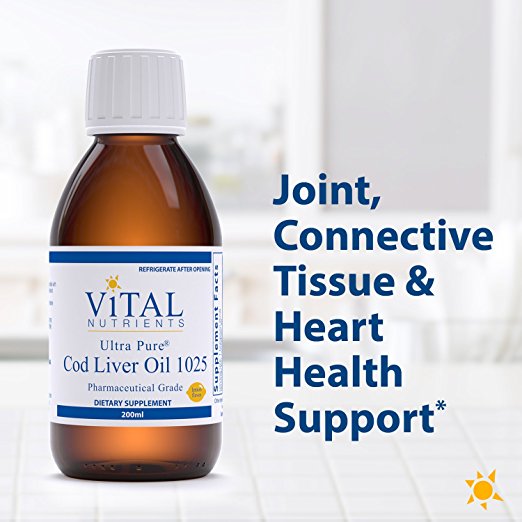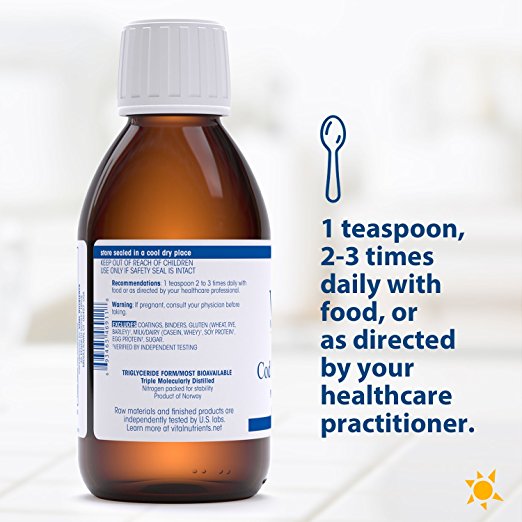 sale
Vital Nutrients - Ultra Pure Cod Liver Oil 1025 (Pharmaceutical Grade) - 100% Pure Norwegian Cod Liver Oil - 200 ml
Supporting healthy brain development should naturally be a high priority to our bodies. Having clearer focus and a more positive mood would probably do us all good. The problem is finding a way to foster that behavior' and then after that' continuing it on a regular basis. Lifestyle aside' there recently has been a lot of conversation of what supplements can do to raise brain development and clarity' and in a healthy matter.
One method to help support your health in an all natural way is though Norwegian Cod Liver Oil Lemon Flavor 200 mL by Vital Nutrients. Sourced from 100% genuine Gadus morhua ' this liquid supplement is a pharmaceutical grade dietary supplement that strives to work in the name of your health.
With an omega-3 fatty acid source' Norwegian Cod Liver Oil contains approximately 320-510 mg of EPA and approximately 460-640 mg of DHA.
Norwegian Cod Liver Oil's power can help support several avenues of your health. This includes skin health' joint mobility' body flexibility' memory functions' and cardiovascular health support.
This product has been independently tested for several criteria according to Vital Nutrients commitment to providing safe products. Tests include dual rancidity' mercury' lead' arsenic' cadmium' PCB's' dioxin and dioxin like compounds' EPA and DHA levels' stability and bacteria' and yeast and mold counts. A product of Norway' this product has been Nitrogen packed for stability and triple molecularly distilled. It comes in its triglyceride and most bioavailable form.
Each 200 ml bottle of Norwegian Cod Liver Oil by Vital Nutrients has a recommended dosage of 1 to 3 teaspoons daily with food' or as recommended by a healthcare professional. You should refrigerate this product after opening.
Vital Nutrients provides a variety of effective' safe dietary supplements. All of their products are gluten-free' GMO-free' and packaged in BPA-free bottles.
These statements have not been evaluated by the Food and Drug Administration (FDA). These products are not meant to diagnose' treat or cure any disease or medical condition. Please consult your doctor before starting any exercise or nutritional supplement program or before using these or any product during pregnancy or if you have a serious medical condition.
Official Website:http://www.vitalnutrients.net
Serving Size: 1 Teaspoon (5 ml)
Servings Per Container: 40

Amount Per Serving / % DV

Calories 40
Calories from Fat 40
Total Fat 4.5g / 7%†
Saturated Fat 0.5g / 3%†
Polyunsaturated Fat 1.5g / †
Monounsaturated Fat 2g / †
Cholesterol 15mg / 5%
Vitamin A (Naturally Occurring) 1800 IU / 36%
Vitamin D (Naturally Occurring) 180 IU / 45%
Total Omega-3 Fatty Acids 1200mg / *
EPA (Eicosapentaenoic Acid) 320-510mg / *
DHA (Docosahexaenoic Acid) 460-640mg / *
Other Omega 3 Fatty Acids 100-300mg / *

†Percent Daily Values are based on a 2'000 calorie diet.
*Daily Value not established.

Other Ingredients: Natural lemon flavor' rosemary leaf extract' ascorbyl palmitate' and natural tocopherols.

Contains: Fish (100% Genuine Gadus Morhua).

Excludes: Coatings' binders' gluten (wheat' rye' barley)' milk/dairy (casein' whey)' soy protein' egg protein' sugar.
1 teaspoon 2 to 3 times daily with food or as directed by your healthcare professional.