ViTAL Nutrients Lithium (orotate) 20mg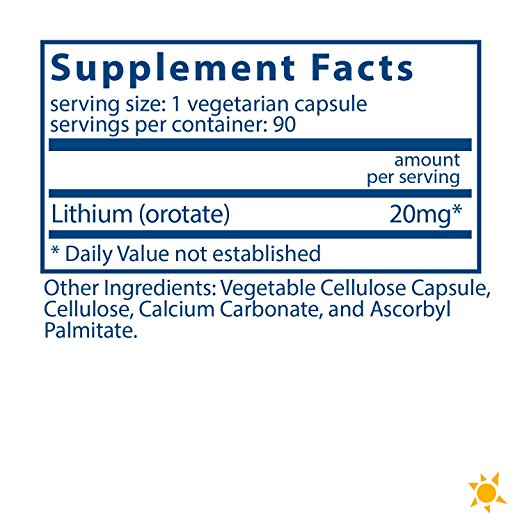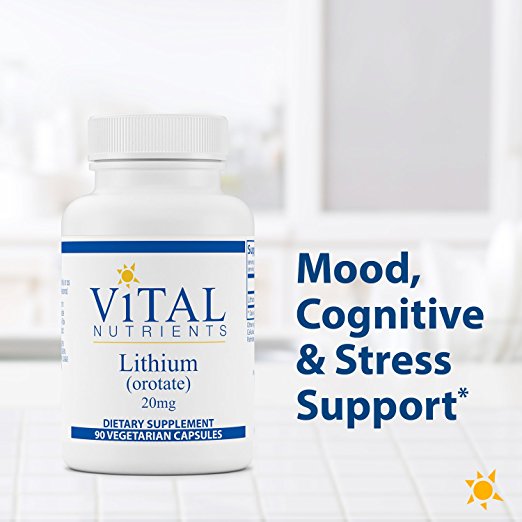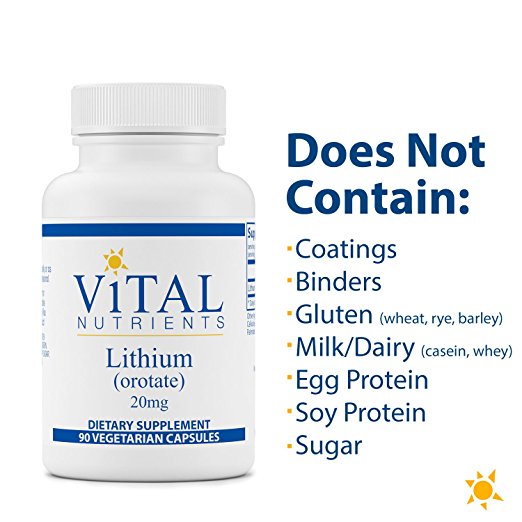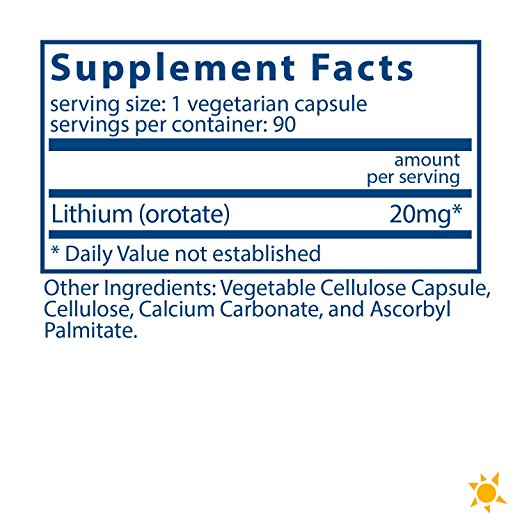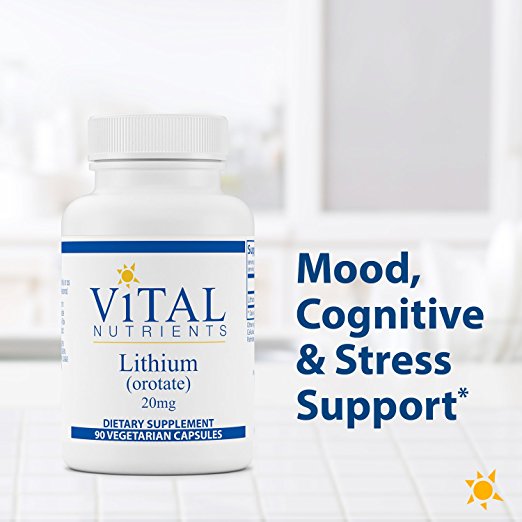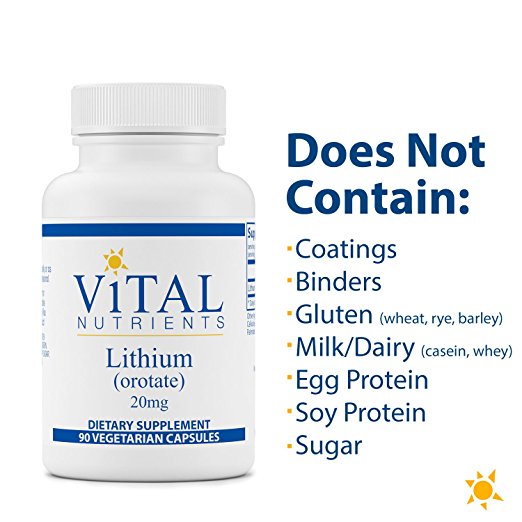 sale
ViTAL Nutrients Lithium (orotate) 20mg
Lithium (orotate) 20mg 90 vcaps | Vital Nutrients
Supports mental and behavioral health*
organic salt bound to orotic acid*

enhances Vitamin B12 and Folate transport into L1210 brain cells*

may support mental and behavioral health*

LITHIUM has been shown to enhance folate and B12 transport into L1210 brain cells. Since vitamin B12 and folate support mood associated parameters, the stimulation of the transport of these vitamins into brain cells by lithium may be cited as yet another mechanism for supporting mental and behavioral health using low nutritional dosage levels of lithium.*
Supplement Facts
Serving Size: 1 capsule
Servings Per Container: 90

Amount per Serving:
Lithium (orotate) 20 mg

Other Ingredients:
Rice powder, vegetable cellulose capsule. May contain ascorbyl palmitate and/or silica.

Recommendations:
1 to 2 capsules daily with food or as directed by your healthcare professional.

Store sealed in a cool, dry place.
Keep out of reach of children.
Tamper resistant: Use only if safety seal is intact.

Warning:
Do not take if pregnant or lactating. To help avoid any possible toxicity take essential fatty acids (Flax or Fish Oil) when using this product.

Contains no coatings, binders, dairy, wheat, eggs, soy, yeast, corn, sugar, preservatives or hydrogenated oil.

Independently tested for authenticity, potency, heavy metals, solvent residue, stability and bacteria, yeast and mold counts.