Roqueforti by San Pharma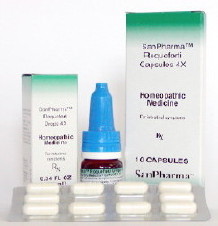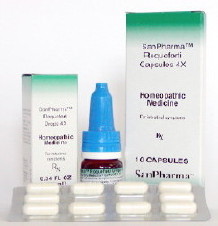 Roqueforti by San Pharma
SanPharma Roqueforti
(Penicillium roqueforti)

Roqueforti helps restore gastrointestinal tract symbiosis cases of dysbacteria. This remedy is also effective for treating helicobacter pylori, enteritis, gastritis, colitis, stomach ulcers and inflammation of the mucous membranes.*
SanPharma Roqueforti
(Penicillium roqueforti)

Roqueforti oral drops 4X
Candida/Roqueforti 10 suppositories 3x

RECOMMENDED DOSAGE
Drops 4X-- 5-10 drops 3 times per day
Capsules 4X --1 capsule 3 times per week

SUGGESTED ADDITIONAL THERAPY
When used with the Candida remedy, Roqueforti helps eliminate mycotic infections of the intestines, vagina and skin, particularly those caused by antibiotic use. In addition, it is recommended that practitioners follow Roqueforti treatment with Mucor to help re-establish proper symbiosis.
*Your results may vary from those listed above.
*These statements have not been evaluated by the Food and Drug Administration.
*This product is not intended to diagnose, treat, cure or prevent any disease.
Since we do not know everything about your medical history and medications, please consult with your health care practitioner before implementing any new protocols and supplements. Do not construe any information listed on this site as a substitute for actual medical advice. The info you receive from us is not intended to replace medical advice by your doctor.