Iso-Phos® By Thorne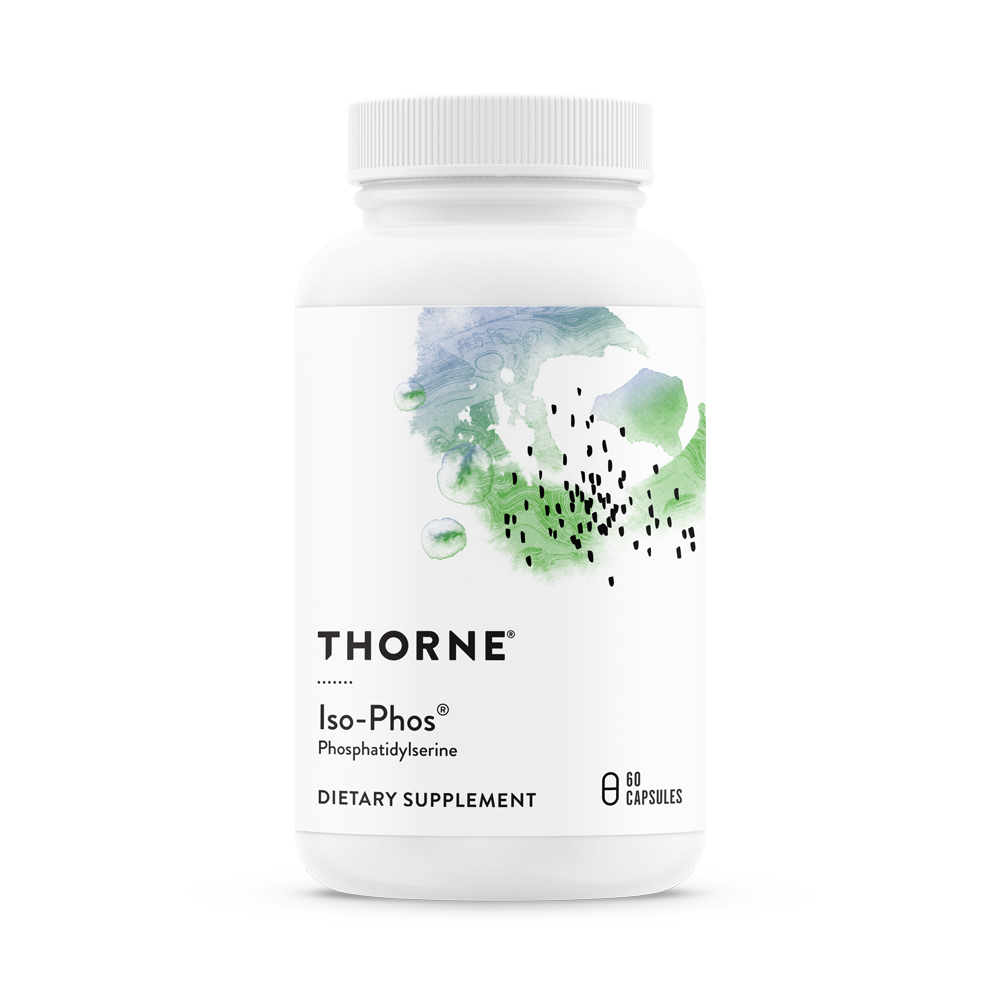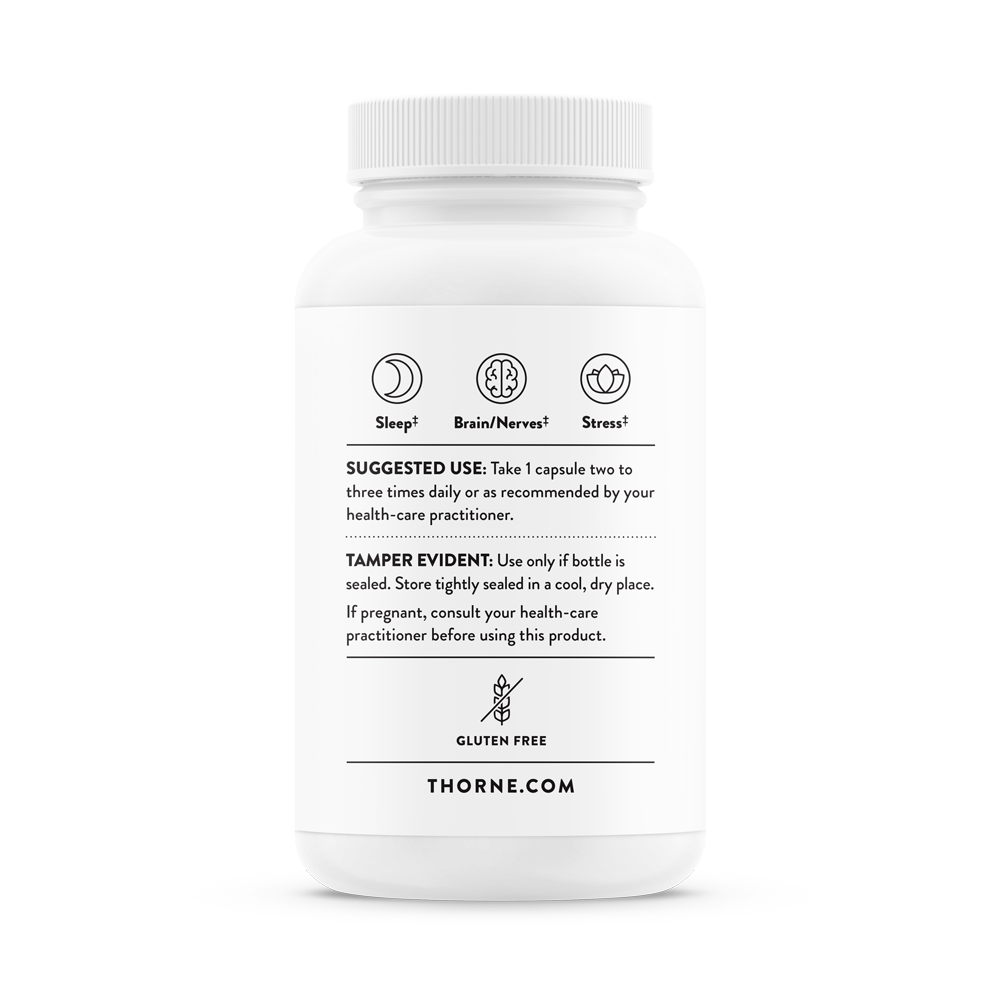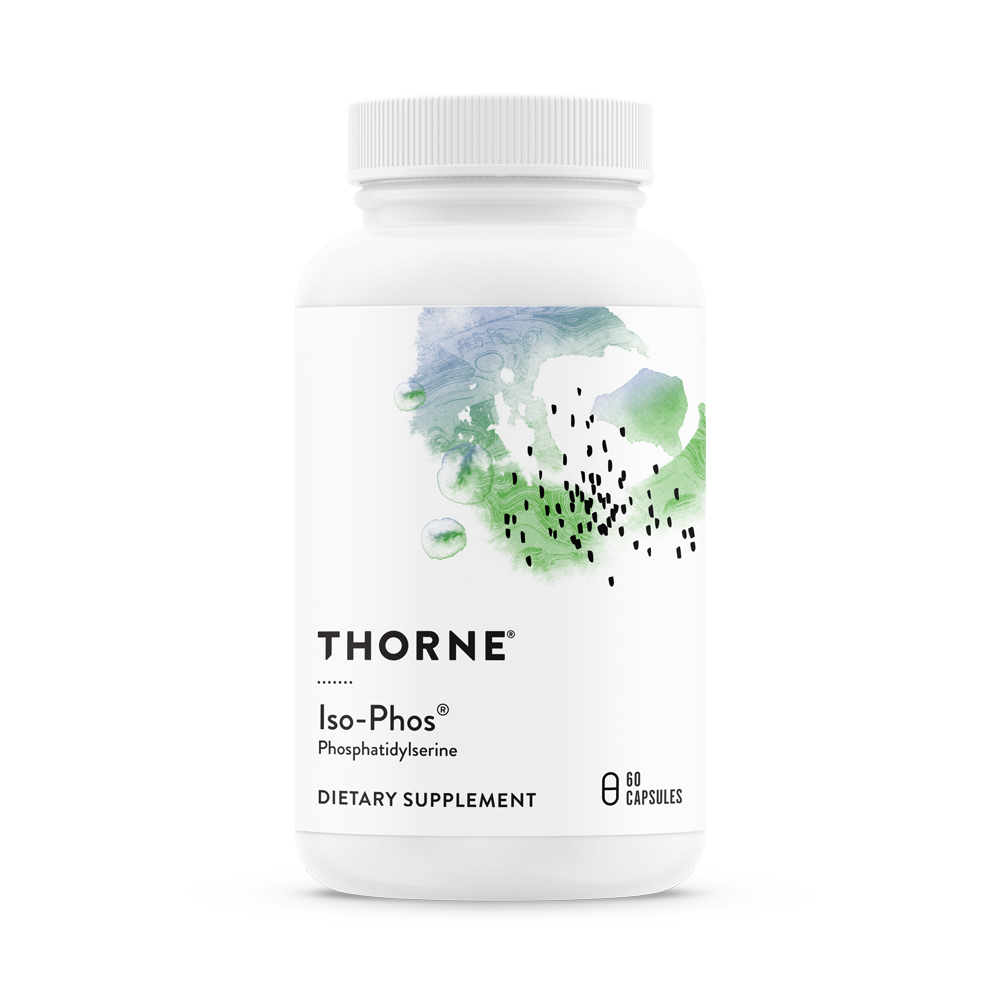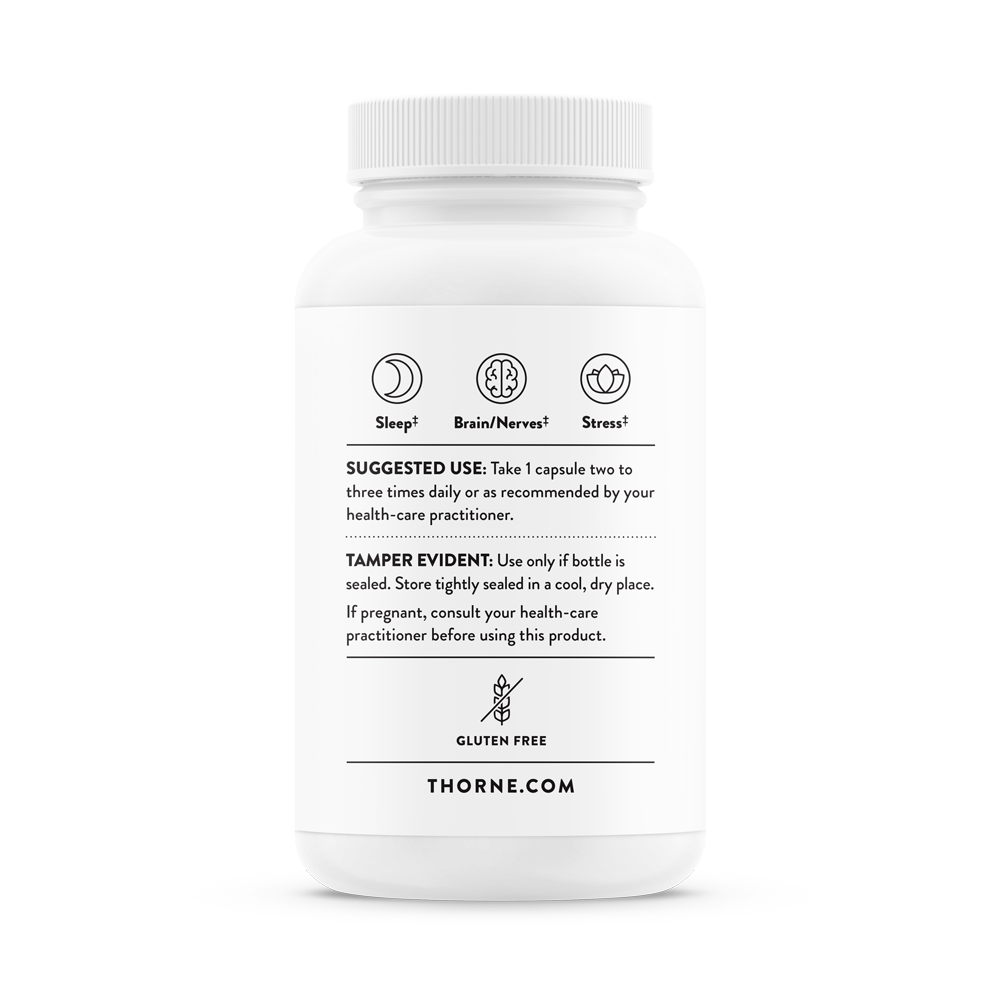 sale
Iso-Phos® By Thorne
Promotes healthy brain function, supports memory and focus, and modulates cortisol during stress*
Iso-Phos contains phosphatidylserine (PS), the primary phospholipid in brain cell membranes. PS improves cell communication to support memory and focus and helps regulate cortisol during stress.*
Take 1 capsule two to three times daily or as recommended by your health professional.
One Capsule Contains:
Phosphatidylserine Isolate 100 mg.

Other Ingredients: Hypromellose (derived from cellulose) capsule, Microcrystalline Cellulose, Silicon Dioxide, Leucine.

Contains ingredient derived from soy.
ALLERGY WARNING
This product is contraindicated in an individual with a history of hypersensitivity to any of its ingredients.

Iso-phos contains an ingredient derived from soy. Iso-Phos contains no soy protein. There are no other soy-based ingredients in Iso-Phos.

PREGNANCY
If pregnant, consult your health professional before using this product.

INTERACTIONS
There are no known adverse interactions or contraindications at publication date.