PEA SOOTHE SUPPORT TOPICAL (100ML)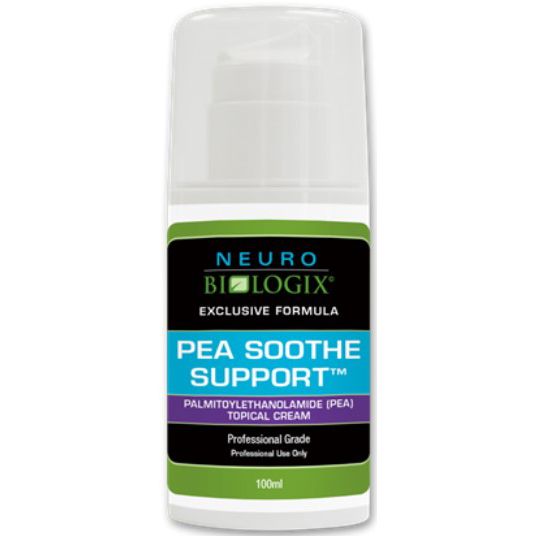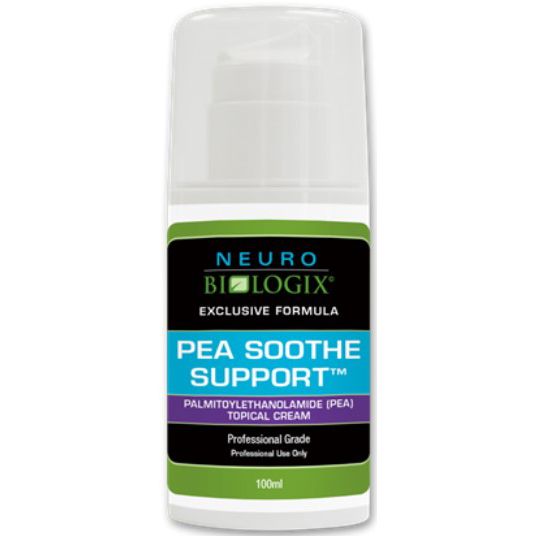 PEA SOOTHE SUPPORT TOPICAL (100ML)
Neurobiologix PEA Soothe Support Topical Cream Is a natural pain reliever, natural anti-inflammatory, homeostasis regulator, neuroprotective at the cellular level, pain and nervous system issues, muscle recovery and muscle pain, and immune system support. Palmitoylethanolamide (PEA) is a bio-identical fatty acid amide that is normally synthesized by healthy tissue in the human body in response to inflammation. PEA is made by various plants and animals and is present throughout the animal kingdom. PEA can be found in many different tissues including glia, neurons, retina, white blood cells, mast cells and adipocytes. Supplementing with time released PEA has been scientlfcally shown to naturally assist in the reduction of inflammation and to have neuro-protective and possibly pain control effects. This natural anti-inflammatory supports the nervous system and abnormal immune responses.
Recommended Use: Apply to the skin on the affected area up to 4 times per day or as directed by your healthcare professional. PEA Content is 2% by weight. 1 pump dispenses, 1 ml (approximately 20 mg of PEA). Remove and discard protective tab prior to use. After opening a new bottle, a few pumps may be needed for priming. Approximately 100 pumps per container.
INGREDIENTS:
Distilled Water, Simmondsia chinensis (Jojoba) Oil, Vitellaria paradoxa (Shea) Butter, Aloe Vera, Palmitoylethanolamide, Boswellia serrata (Indian Frankincense) Resin, Commiphora myrrha (Myrrh), Stearyl Alcohol, Stearic Acid, Polysorbate 60, Sorbitan Stearate, Ascorbic Acid.