FORMIPLUS BY PEKANA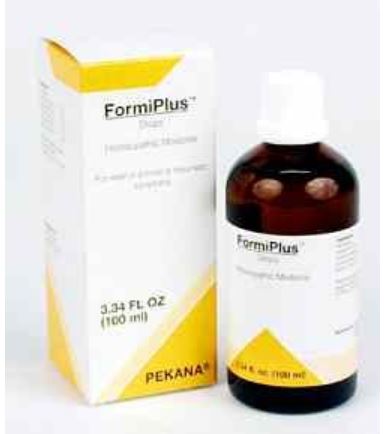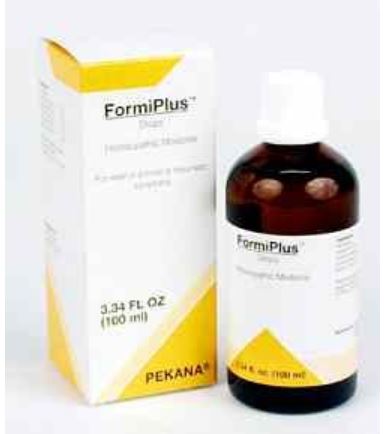 sale
FORMIPLUS BY PEKANA
Formi-Plus - Support for Arthritic and rheumatic conditions, acidosis, and support of allergy supportment
FormiPlus- For arthritic and rheumatic conditions, and support of allergy treatment.
FormiPlus formic acid drops

INGREDIENTS

Abrotanum††††† 4X
Acidum formicicum 4X
Acidum formicicum 6X
Acidum formicicum 12X
Acidum formicicum 30X
Acidum formicicum 200X

RECOMMENDED DOSAGE (AWAY FROM MEALS)
Adults - 30 drops - 3 times per day
School children 10-15 drops - 3 times per day
Small children - drops - 3 time per day

SUGGESTED ADJUVANT THERAPY
LacticPlus drops - terrain balance
*Your results may vary from those listed above.
*These statements have not been evaluated by the Food and Drug Administration.
*This product is not intended to diagnose, treat, cure or prevent any disease.
Since we do not know everything about your medical history and medications, please consult with your health care practitioner before implementing any new protocols and supplements. Do not construe any information listed on this site as a substitute for actual medical advice.