Butyrex by T.E. Neesby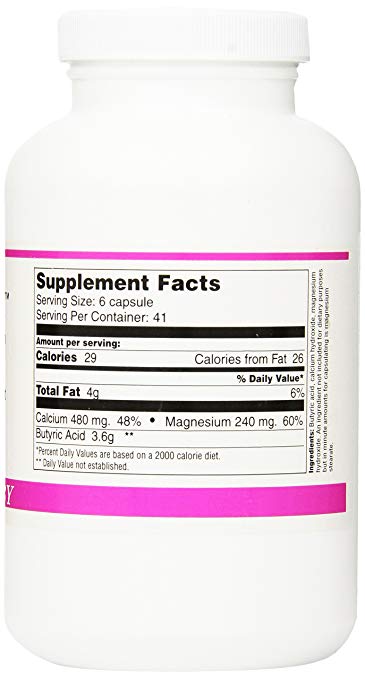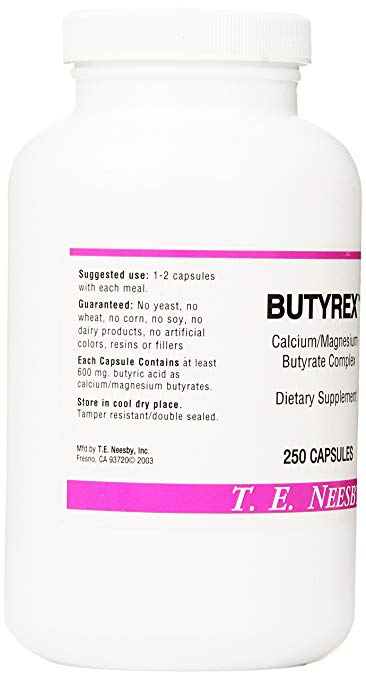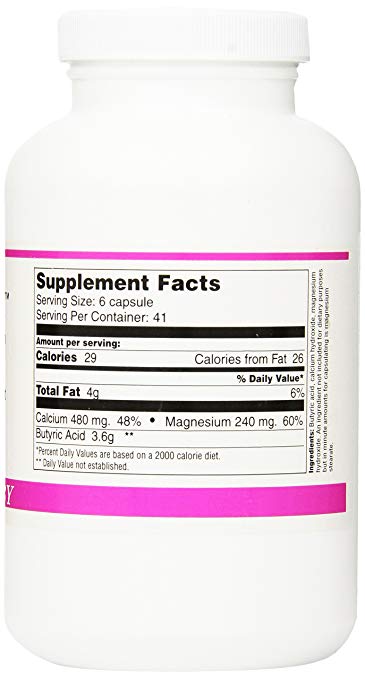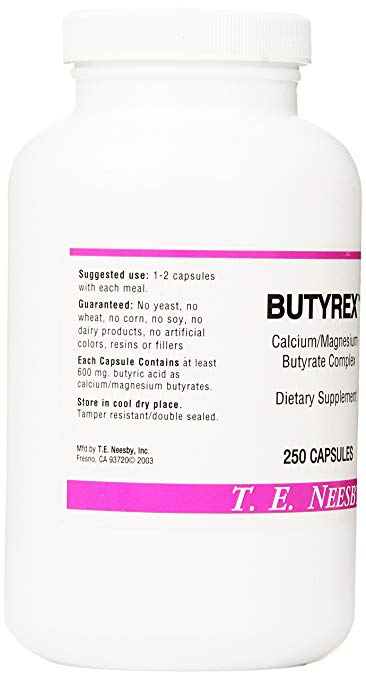 sale
Butyrex by T.E. Neesby
Description
Achieve Better Gut Health With Super Supplement, Butyric Acid.
Promote natural cellular rebuilding and healing cycles in the intestinal tract.

Support healthy smooth digestive function.

Encourage regeneration of colon cells.
Suggested Usage
Take 1-2 capsules with each meal.
Ingredients
Each capsule contains at least 600 mg. of butyric acid as calcium/magnesium butyrates.
Amount Per Serving:

Calories 29

Total Fat 4 g

Calcium 480 mg

Magnesium 240 mg

Butyric Acid 3.6 g
Ingredients:

Butyric acid

Calcium Hydroxide

Magnesium Hydroxide

Medium chain Triglcerides
Other Ingredients: An ingredient not included for dietary purposes but in minute amounts for capsulating is magnesium stearate.
No yeast, no wheat, no corn, no soy, no dairy products, no artificial colors, resins or fillers.
Warnings
If you are pregnant, nursing, taking any medication or have a medical condition, please consult your healthcare practitioner before taking any dietary supplement.
Tamper resistant/double sealed.
Keep out of reach of children.
Additional Information
Provided under the cap is a capsule of strawberry essence that can be pulled apart and mixed with the capsules to cover the Butyrate odor.
Store in a cool, dry place.