Bio E Mulsion Forte 1 oz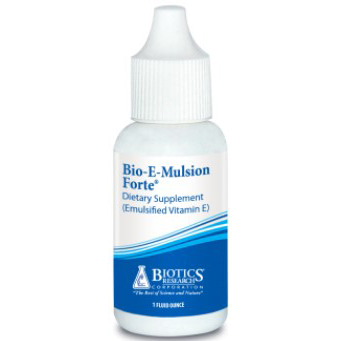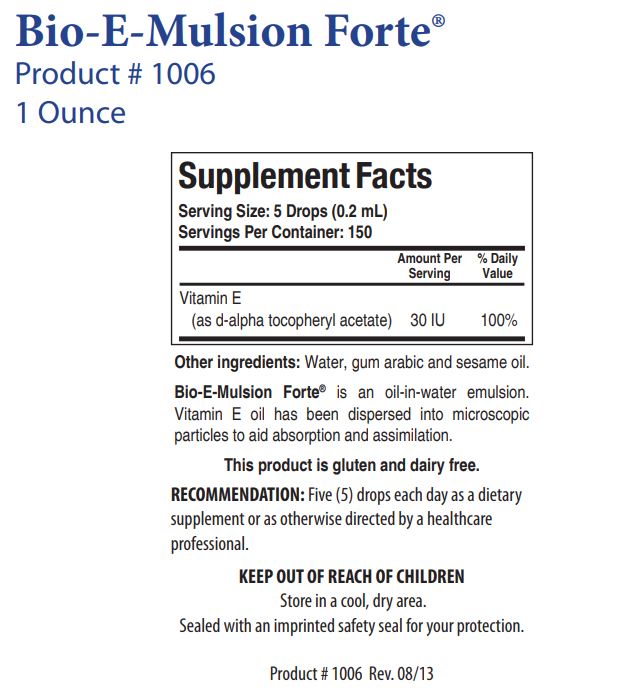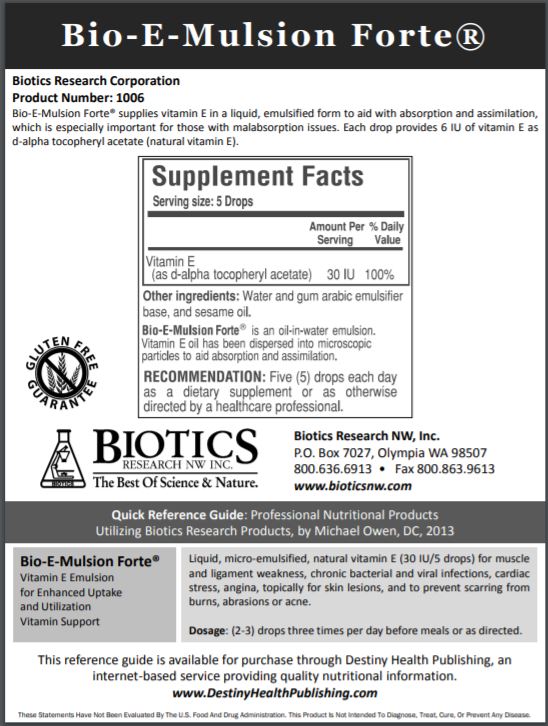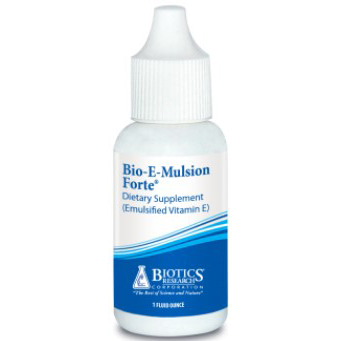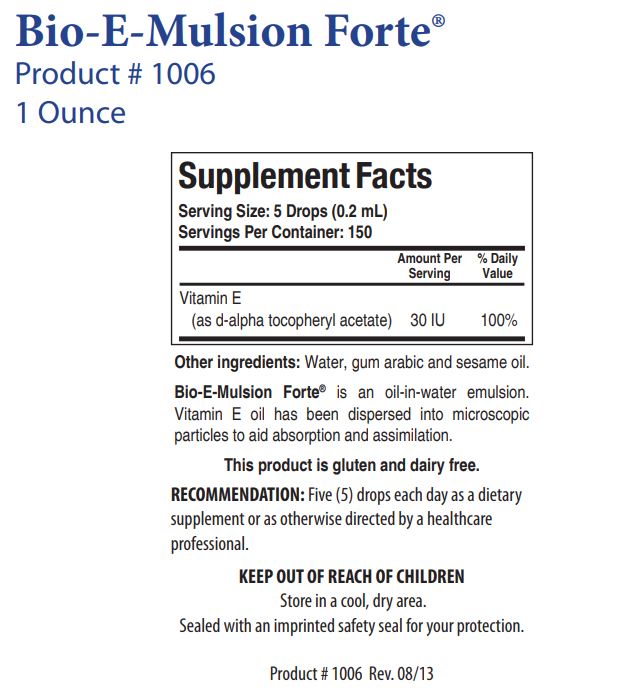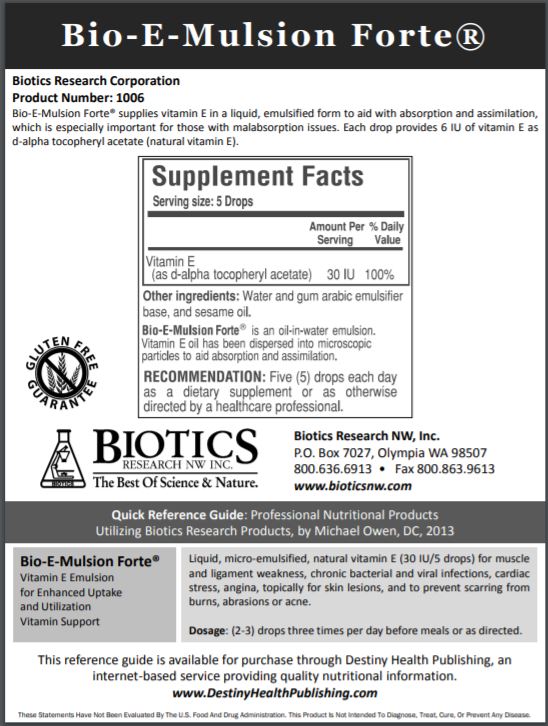 sale
Bio E Mulsion Forte 1 oz
Description
Helps distribute Vitamin E in a emulsified form to aid in absorption and assimilation, especially important for those who may have absorption issues.
Each drop provides 6 IU of natural Vitamin E.
Bio-E-Mulsion Forte® is an oil-in-water emulsion. Vitamin E oil has been dispersed into microscopic particles to aid being absorbed and assimilated.
Suggested Usage
Five (5) drops each day as a dietary supplement or as otherwise directed by a healthcare professional.
Ingredients
Amount Per Serving:

Vitamin E (as d-alpha tocopheryl acetate) 30 IU
Other ingredients: water and gum arabic emulsifier base, and sesame oil.
Warnings
If you are pregnant, nursing, taking any medication or have a medical condition, please consult your healthcare practitioner before taking any dietary supplement.
Keep out of reach of children.
Additional Information
Store in a cool, dry area.
Sealed with an imprinted safety seal for your protection.